IOTA
The main innovation of IOTA is called Tangle, which basically a network of transactions.
Every new (unconfirmed) transaction is known as a tip. These tips should each reference two previous transactions. The brilliance of the Tangle is that transactions are processed in parallel, and not one after another. If you want to use IOTA, and to send a transaction, you need to confirm two tips before you may send yours.
It is a third-generation Blockchain-technology, based on a directed acyclic graph (DAG), made for the problems of tomorrow.
---
Let's highlight the list of the most important features of the IOTA:
No commissions. Instead of commission, you will have to confirm two other transactions.
No mining. In IOTA, consensus is completely decentralized with each network participant that makes a transaction, directly and indirectly confirming past transactions.
Offline transactions. Tangle does not have strict requirements, allowing users to join clusters and even make payments using coins in an offline environment.
Internet of things. This is a fairly interesting concept, meaning a network of physical objects ("things") equipped with built-in technologies to interact with each other or with the external environment. In the future this phenomenon will be capable of completely reconstructing economic and social processes.
Practically the main goal of IOTA is a symbiosis with the Internet of things. Given the potential of these technologies, the price of the IOTA will only grow year on year.
RIPPLE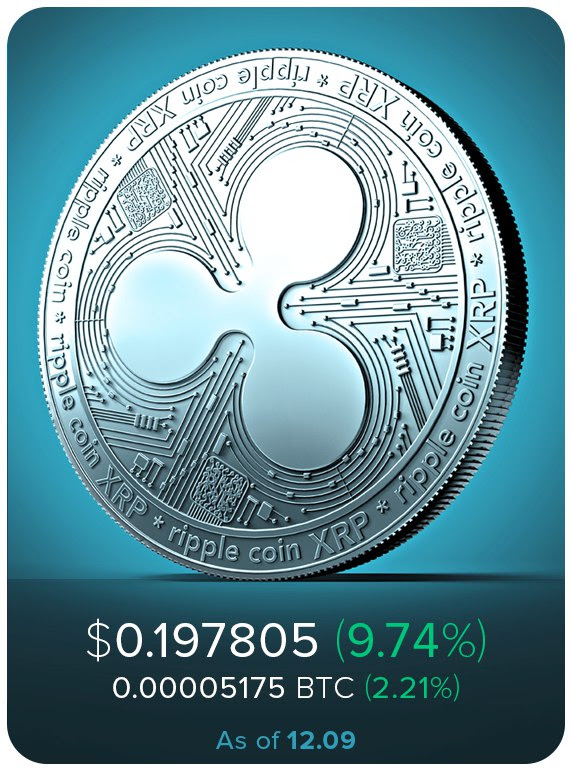 Ripple is a distributed payment system within which the same crypto currency (XRP) is used as an internal payment unit.
Released in 2012, Ripple purports to enable "secure, instant and nearly free global financial transactions of any size with no chargebacks."
The Ripple technology is based on a completely different basis, a so-called "principle of trust".
Simply put, "trusting" an entity in Ripple is saying that you treat their word as a substitute for money.
XRP have similar properties with BTC:
---
Ripple is divided to a large number of decimal places after the decimal point;
It is also easily transmitted in electronic form and has high cryptographic stability;
Interchangeable and homogeneous;
But also XRP has advantages over BTC:
Transactions in the network are much faster;
Ripple has some intrinsic value. Ripple is a private corporation with privately held equity/shares – this is where the intrinsic value of Ripple lies, and not in the XRP token;
Ripple coins are deflationary, as they are destroyed by the network after the transaction is carried out and the total number of XRPs decreases with time;
As of 2017, Ripple is the fourth crypto currency in terms of market capitalization, second only to Bitcoin and Ethereum.
LITECOIN
Litecoin is a peer-to-peer Internet currency, which includes almost zero-cost payments to anywhere in the world.
Litecoin is a result of Bitcoin hard fork, with two cryptocurrencies have been split since 2011. The emission of Litecoin, as in the case of Bitcoin, is algorithmically limited.
The maximum amount of Litecoin that will go into circulation exceeds the maximum number of Bitcoin by 4 times (84 million versus 21).
The initial reward for each block is 50 Litecoin.
Litecoin blocks are formed 4 times faster than Bitcoin blocks. Their pace of emissions and rewards will be similar over time.
In 2020, about 3/4 of all Litecoins will be generated.